Man it's been awhile!
So I'm a little over halfway through spinning
the never ending fiber
. A a sort of reward to myself, I plied some of it to see what it would look like. I knew, of course, that it would be gorgeous...and it is.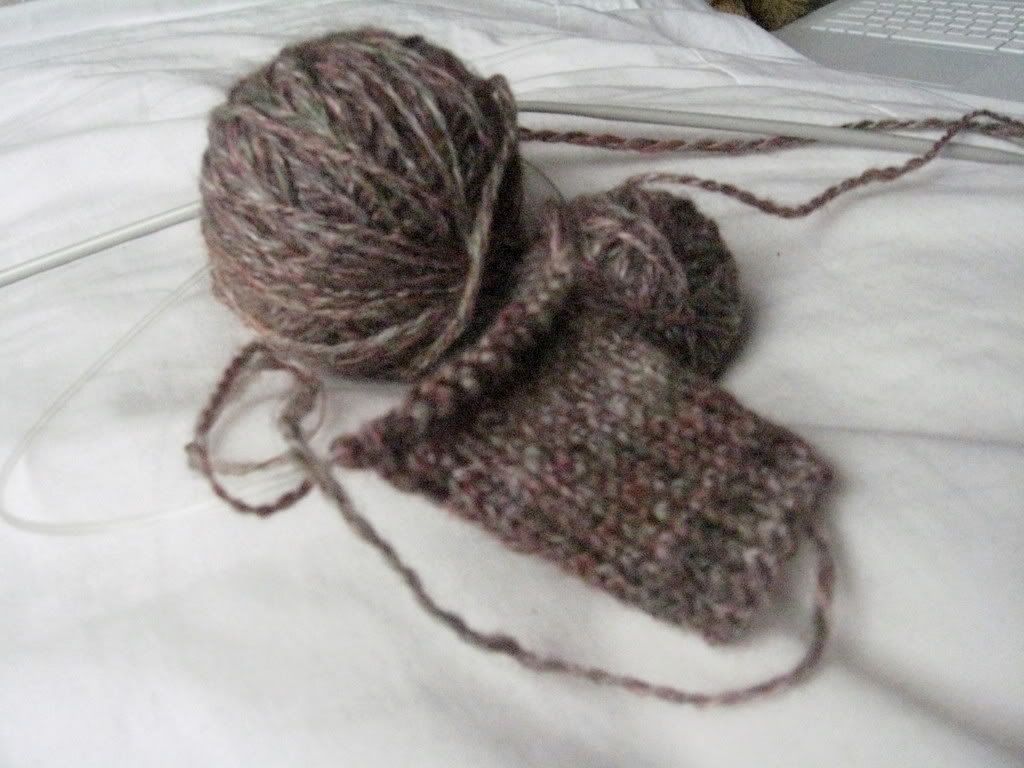 The question now is: what do I do with it? I've got a little under eighty yards just from the wee bit I plied -- God only knows what the yardage will be when I'm finished. It's wonderfully soft and silky (hello, silk/merino blend!) and so shimmery pretty -- my shoddy photography does not do it justice. I have no real idea how to judge the weight of yarn, but it looks about as thick as sock yarn, maybe a little thicker. It should probably be a shawl or scarf of some kind...I don't know. Any thoughts?
I am terrible at this blogging thing. XD